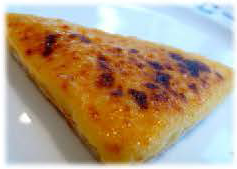 Cheese Toast (Dorothy Oliveira's)
Ingredients
7 oz pkg Mexican mix cheese
4 oz butter
1 egg
½ cup sugar
½ cup Kraft cheese
1 tsp Coleman's mustard
10 slices of bread (20 triangles)
Instructions
Beat egg and mix in room temperature butter.
Add sugar, mustard and cheese.
Use white bread and cut crust off. Cut into triangles.
Put under broiler and brown a bit on one side.
Spread cheese mixture on other side and brown.
Watch carefully as the cheese mixture can burn very quickly.