Pãezinhos Recheados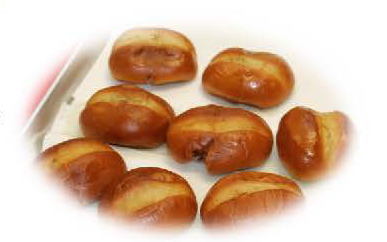 18 Dinner Rolls (e.g., Francisco Dinner Rolls)
4 lbs Lard
FILLING INGREDIENTS:
2 Tablespoons Lard
2 Shallots, minced and sautéed until softened
2 Cloves garlic
1 Tablespoon Tumeric (açafrão-da-índia)
1 lb Pork Mince
2 Green Onions
⅓ Cup Slivered Almonds
⅓ Cup Minced Black Olives
½ Cup of Shredded Parmesan or Asiago Cheese Salt and Pepper
Sauté over medium heat shallots in 2 tablespoons of lard until soft, and add garlic and sauté for 30 seconds. Add turmeric and stir around for 30 seconds and then add Pork Mince and sauté for 10 minutes until pork is thoroughly cooked. Turn heat off and add green onions, almonds and cheese and stir in to fully incorporate and leave to cool.
Take dinner rolls and make an incision in the bottom of each resembling a little hatch and then with dinner roll in your hand lift the hatch and remove the interior of each roll without breaking the crust so you can fill each roll with the filling. Then fill each dinner roll with filling and shut the hatch. Once all buns have been filled smear your hands with lard and rub over all the stuffed rolls.
In a deep frying pan, heat remaining lard to 375 F. Fry the dinner rolls until browned on all sides and drain on paper towels when done. Ready to serve.
When placing the dinner rolls into the frying pan make sure to place them in bottom side first (where the incision was made) this will ensure that the filling stays in the roll when frying.
Recipe by at https://www.lusitanousa.org/heritage-and-culture/macanese-cuisine/paezinhos-recheados/